We are the first Argentine trade association to bring together service providers from every sector of the

Knowledge Economy.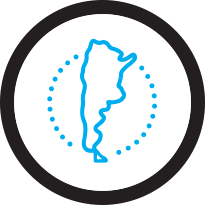 We export Argentine talent.
We promote the development of knowledge-based services.
We actively work to position Argentina as a global leader of the Knowledge-based Economy.
…the software system that visitors use to access the games at Disneyland was developed by Argentine talent?
…the most popular virtual entertainment platform in Turkey was developed and is currently operated by Argentine talent?
…the construction of the greatest combined cycle power plant in Australia was planned and managed by Argentine talent?
…a film, produced, released and performed by Argentine talent won an award at an international Chinese film festival last year?
…47 multinational corporations have chosen Buenos Aires for their business management operations?
…Buenos Aires is the city with more theatres in the Hispanic world and the third, in the Western world?
…Argentina is the only country in Latin America that builds and operates its own satellites?
Argentina stands out among the emerging nations of the Western Hemisphere as one that is specially qualified to offer and export different types of knowledge-based services:
Business management services such as finance, assurance, HR, procurement, tax & legal and management control.
Services related to creative industries such as advertising and art.
High-technology services, digital technology, communications and software.
High-tech engineering such as satellite and nuclear power solutions.
Biosciences and pharmaceutical production and R&D.
These services comprise
almost 10% of total national exports.

Argentina is also the only country in the region that has a trade surplus in the KBS category.
WE ARE READY TO MAKE THE MOST OF THE
DIGITAL TRANSFORMATION ERA.
Attracting new investors who want to harness our country's high-value KBS and highly-qualified professionals
Offering high-quality and innovating services
WHY SHOULD YOU INVEST IN ARGENTINA?
in the Human Capital Index ranking in the Latin American region.
largest GDP in Latin America, USD 475 billion.
in English Proficiency in Latin America
Technology clusters throughout the country
competitive cost structure